About US
This is a Chicago area based company that specializes in custom applications, website and database solutions of small and mid-sized businesses. Founded in 2002, we primarily serve clients in the Chicago area but have delivered solutions all over the world. Our services range from small custom Microsoft Access databases to large highly scalable Amazon Web Services cloud hosted applications.
Please don't hesitate to contact us directly if you have questions about the services that we offer.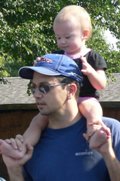 "I started this business after working for years as a consulting mechanical engineer. I enjoyed the technical challenges of engineering, but my mechanical career path seemed to diverge from my growing interest in building software and web applications. In 2002 I made a career change and became a small business owner.
Most of our work is in the greater Chicago area with an office location in the western suburbs. However, ever improving technology means that we can work remotely with clients all over the world. I really enjoy this work and have a great team of people available to deliver quality services to great clients."
-Bernie Hosey, P.E.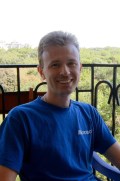 "I began to program computers early in school. I've learned dozens of languages and techniques, participated in start-ups, worked in large and small companies. After more than 20 years in the industry I still love to build software applications.
I enjoy travel and have lived in the Ukraine, Vietnam and the Unites States. Also like to build Lego robots with my kids and investigate Artificial Intelligence."
-Oleg Savchuk, Lead Developer