MySQL Consulting
Custom MySQL Database Development in Chicago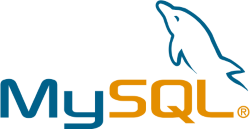 Do you need a MySQL server programmer for your business software? We specialize in custom MySQL database applications for small to mid-sized businesses. We pride ourselves on producing quality applications with great follow up support.
Our Services
MySQL-based application development
Architect and design database structures
Database version upgrades 3.x/4.x/5.0/5.1/5.5/5.6/5.7/8.*
Client server applications
Database administration, maintenance and tuning
Speed and Performance optimizations
Hourly or project based consulting and support
Sample Applications
Websites
Manufacturing
Project management
Customer relationship management (CRM)
EDI integration
Medical Billing
Financial Services
Legal Services
Non-Profit
Warehouse management
Content Management Systems (CMS)
Is MySQL right for you or have you not yet decided which database you need - MySQL, MS Access, or SQL Server? Let us review your needs, compare options, and find the best solution for your business.
Contact us now to set up a MySQL consultation.