API's
Custom Application Programming Interface Development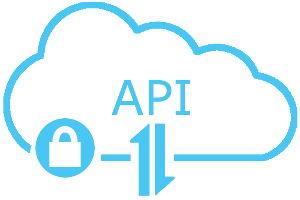 We're often tasked with utilizing API's to integrate with existing software, as well as developing custom APIs for applications.
Our Services
Custom API coding and development
System architect and design services
Client server applications
Code administration, maintenance, and tuning
Speed and Performance optimizations
Hourly or project based consulting and support
Sample API Integrations
Bullhorn
Constant Contact
MailChimp
Salesforce
PayPal
Stripe
Amazon Services
proprietary ERP APIs
Many of today's hosted applications have highly flexible access to read and write information via API's. Our custom solutions allow us to leverage existing systems while providing the custom integration you need.